SIMPLE + MODERN + ORGANIC
Starting as a dream many years ago, Fox Naturals is the accumulation of years worth of ideas, hard work, and determination to bring to you the best natural body care solutions. We work diligently to create products for you that not only smell wonderful, but let the natural properties of simple ingredients shine through. Our goal is to assist you in taking a positive step forward out of big-box retailer products (full of harsh irritants, synthetic ingredients, chemicals) and transition into a healthier, holistic alternative. Each product contains ingredients with a purpose and can be used with widely different skin types. We are confident that you will feel the difference!
COMMITMENT TO QUALITY
All of our products are Leaping Bunny certified, and will never be tested on animals. At Fox Naturals, we have a commitment to quality and ethical standards, so rest assured that you are using products that are not only good for you, but cause no harm in the making. Our ingredients are all listed clearly on our website and directly on our packaging. You will find that we have many vegan-friendly options and use natural preservatives.
The ingredients that go into each product are ethically sourced, partnering with suppliers that support sustainable harvesting and fair trade. We try and use as much organic content as possible to give your skin and hair the best treatment it deserves. Every one of our shampoos, conditioners, face care, and lotions are lab tested and approved, maintaining stable pH levels, preventing microbial bacteria/mold, and creating even consistency. This ensures the product you receive is made fresh, is safe to use, and is specifically tailored to sensitive skin types.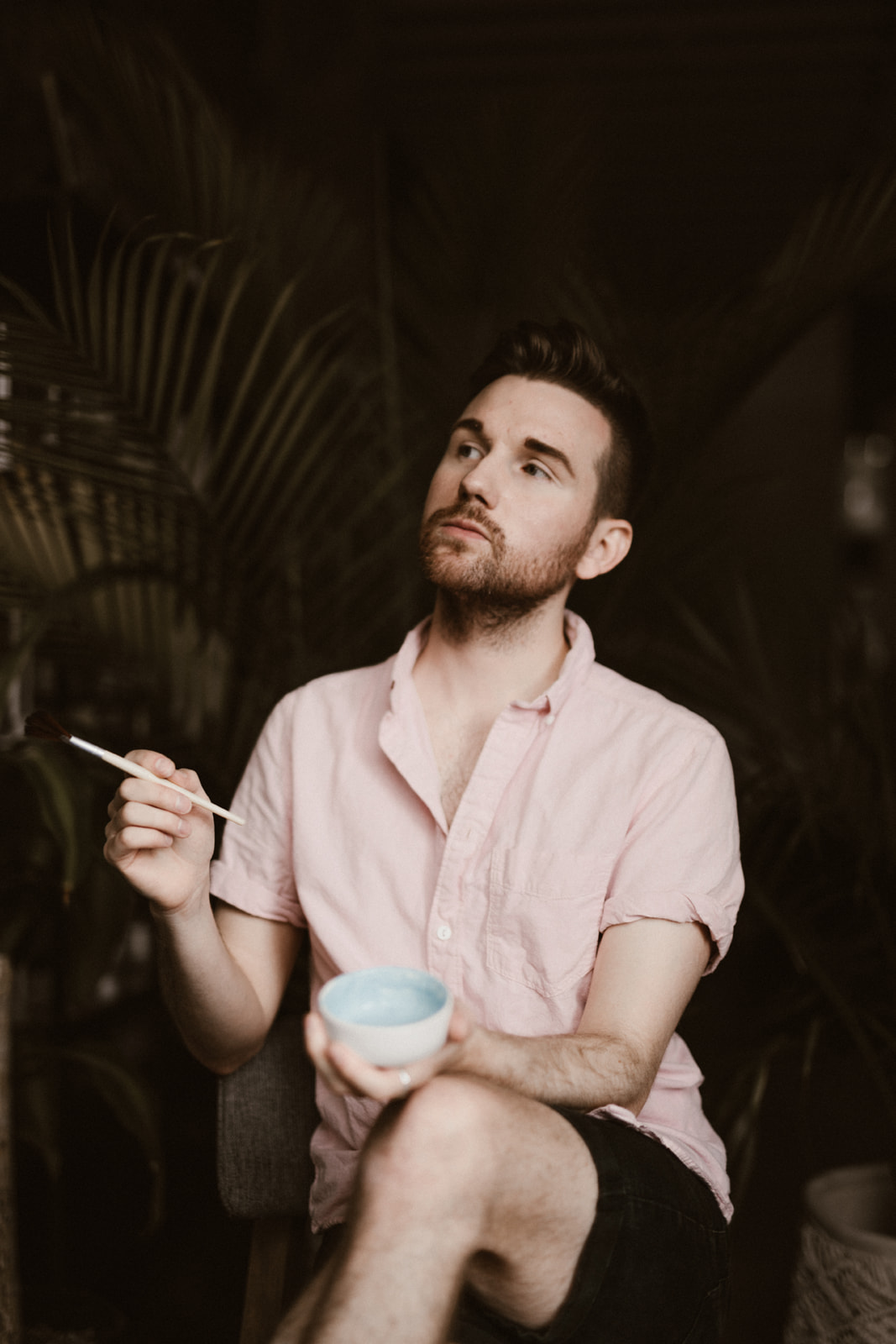 "I wanted to make natural products that were accesable and able to be used by everyone. I believe natural skin care should be affordable and still work!"
-Patrick Stoffel, Owner & Creator